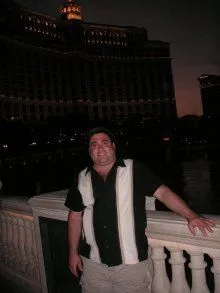 Dr. Gary Hecht has been a licensed Chiropractor since 1995
Dr. Hecht has been freeing people from nerve interference since 1997 in his Springfield, New Jersey office. As a Chiropractor, he is committed to promoting the health and well being of his patients.
Dr. Hecht uses a "whole person approach" when taking care of his patients. By combining the very best hands-on-technique, state of the art physiotherapy procedures, where appropriate, and providing the newest and best technology, products and services. Dr. Hecht is able to help you to accelerate and/or maintain your journey to good health.
The passion of Dr. Hecht's practice is the care of children. Pediatrics is a specialty of the heart. He has even been asked by other Chiropractors to check their children, as they do not feel confident in their own skills. He has been caring for his own children since their births, usually within minutes the received their first adjustment.

Education:
Doctor Of Chiropractic- New York Chiropractic College 1995
BA Psychology- State University of New York-Albany 1991

Licensure:

Memberships & Associations:
Springfield Rotary Club- Board Memeber- Twice Paul Harris Fellow
Springfield Chapter of LeTip International
Member- Association of New Jersey Chiropractors
Life Member- Alpha Epsilon Pi Fraternity
Springfield Patriot Chamber Of Commerce- Charter Member

Hobbies:
Pinball Machine Collector
Frequent visitor to Walt Disney World